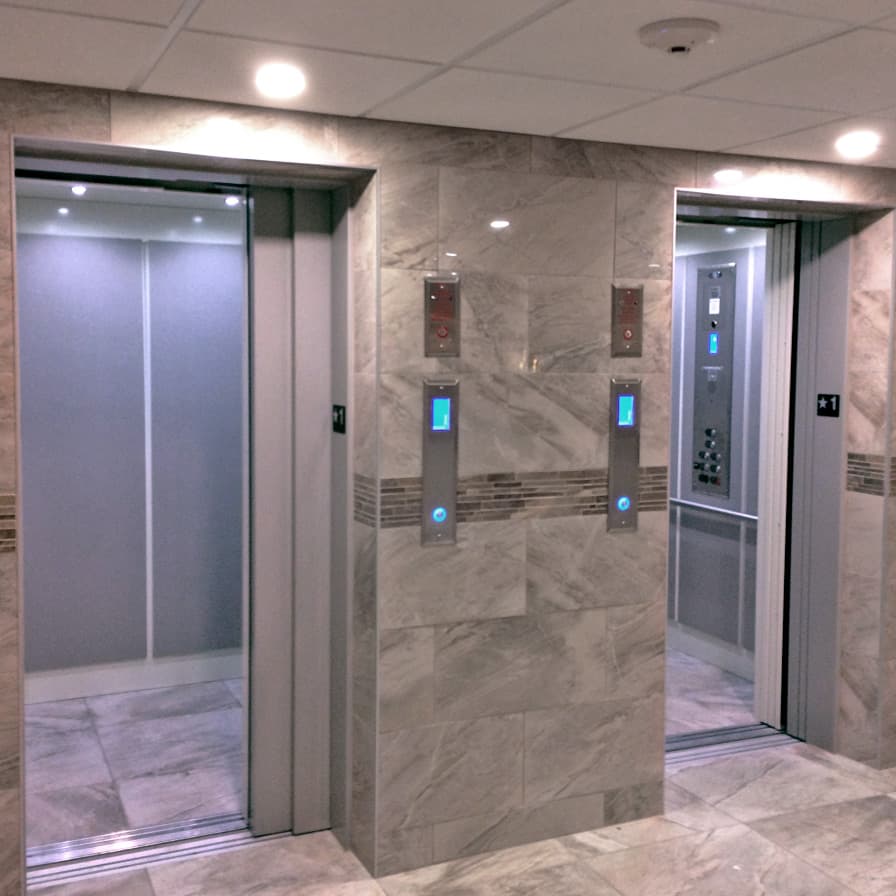 Savaria Orion LU/LA Commercial Elevator
• Fully automatic elevator with precision hydraulic drive system for a smooth ride
• Machine room and pit required; capacity 1400 lb
• High-rise look and feel: automatic sliding doors and commercial-style cab designs
• Minimizes construction costs: overhead and pit requirements are much lower than traditional commercial elevators
• Cost-effective accessibility: meets limited use/limited application (LU/LA) elevator code
• Ideal for low-rise buildings up to 3 stories such as schools, places of worship and professional buildings
• Configure for same-side, straight-through or 90º entry and exit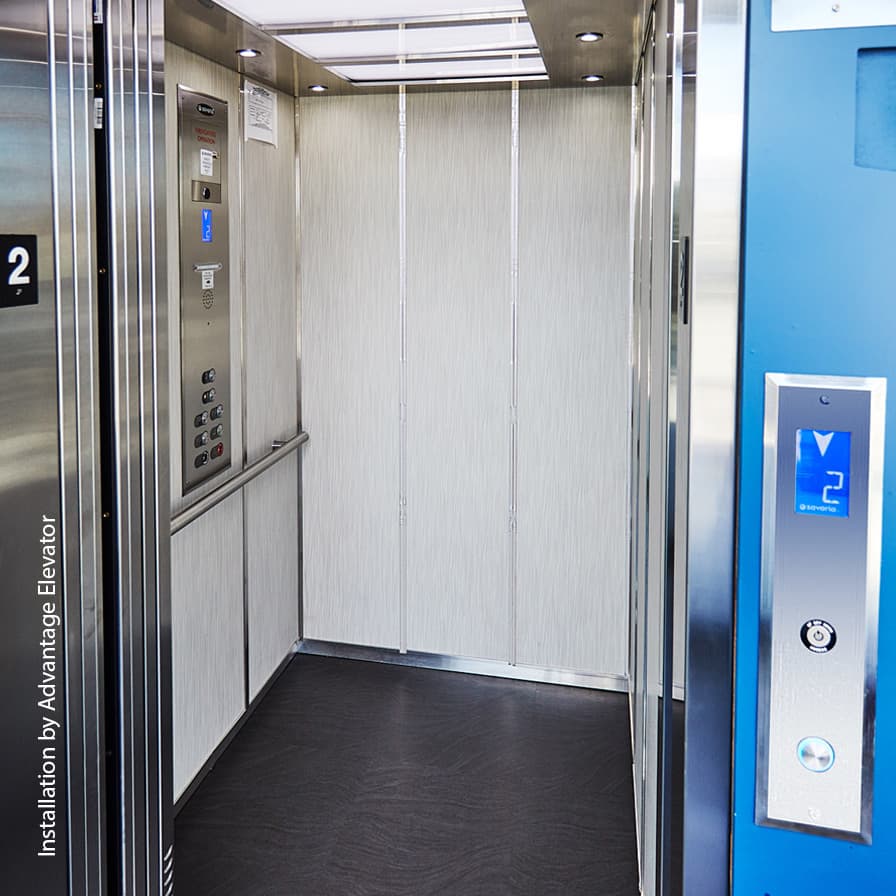 Savaria Orion MRL/LU/LA Commercial Elevator
• Ultra-quiet automatic elevator; geared traction counterweight design for higher daily usage
• Optional door buck controller for true machine roomless design; capacity 1400 lb
• High-rise look and feel: automatic sliding doors and commercial-style cab designs
• Minimizes construction costs: overhead and pit requirements are much lower than traditional commercial elevators
• Cost-effective accessibility: meets limited use/limited application (LU/LA) elevator code
• Ideal for low-rise buildings up to 3 stories such as schools, places of worship and professional buildings
• Configure for same-side, straight-through or 90º entry and exit
Custom Commercial Elevators for Improved Accessibility With Style in Seattle, Bellevue, Tacoma & Across the Pacific Northwest
Chinook Elevator Systems specializes in the design, installation, service and repair of limited use/limited application (LULA) commercial elevators. Accommodating transport up to three stories high, they're a great feature in low-rise apartments, hotels, office parks, medical suites, educational settings, and even new homes. A comfortable, quiet elevator with customized flooring, walls, ceiling, lighting and decorative finishes makes life easier while making a great impression.
Commercial Elevators Experts
Committed to outstanding service with the greatest respect for your facilities, employees, visitors and residents, contact us for prompt and professional commercial elevators installation, retrofits and upgrades.
Savaria Commercial Elevator Models
Savaria stands as a worldwide pioneer in accessibility, dedicated to enhancing personal mobility across various settings—be it at home, in public spaces, or within vehicles. Our product line is crafted to empower individuals in maintaining their mobility with ease. As your local Savaria dealer, we are ready and eager to assist you in choosing the perfect product tailored to your specific requirements.
Outstanding Selection of Commercial Elevators & Upgrade Options in Seattle, Bellevue & Tacoma & Throughout the Pacific Northwest
Serving home & business owners in Seattle, Bellevue, Tacoma, Tukwila, Seatac, Renton, Kent, Kirkland, Redmond, Bothell, Shoreline, Edmonds, Woodinville, Newcastle, Sammamish, Medina, Clyde Hill, Northgate, Greenwood, Ballard, Lake Forest Park, Madison Park, Lynnwood & Everett, Vancouver, Portland, Gresham, Lake Oswego, Tigard, Tualatin, West Linn, Beaverton, Hillsboro, Rockcreek & More